We exist to create deeper connectedness for our clients, agencies and people.
A creative comms agency which helps brands build a more humann connection with their audience.

Visit Website

A dedicated healthcare communications agency, which blends deep understanding of the prescription and consumer healthcare space with the creative thinking of a full service agency.

Visit Website

A specialist brand experience and engagement marketing agency connecting brands with their audiences through a broad range of imaginative and impactful ideas.

Visit Website

A strategic brand and reputation consultancy, helping businesses and institutions navigate and thrive in the modern communications arena.

Visit Website

An integrated social agency which connects brands with fans through innovative ideas around cultural passion points.

Visit Website
The Haus is a parent company, supporting growth and excellence for companies in the group through expert marketing and management services. We exist to create deeper connectedness for our agencies and their clients by taking a broad strategic view of the future for businesses and their audiences.
Contact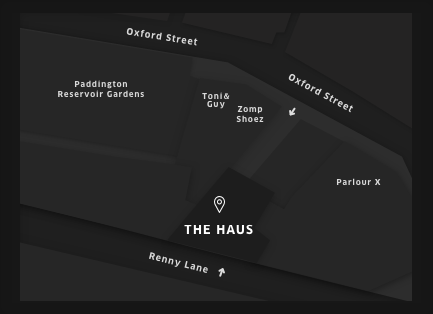 Connect
257A Oxford Street,
Paddington NSW 2021